Today I'm gonna write about three luxury cars that you might want to consider when choosing a used luxury vehicle. As most luxury cars as they get old have problems. They are very expensive to maintain and parts can be hard to find or expensive.

Luxury cars, if they follow their actual name are expensive to buy because well they are luxury cars designed for people with higher income levels. If you can find a good used one you can save a ton of money and drive a vehicle with comfort and class.

For example, once I found a Lexus ES 300 it was thirty-two thousand dollars when brand-new, being cheap and smart I only paid $3,000 for it used off craigslist. It was ten years old but it only had sixty thousand miles on it. With the low mileage and owning it for many years the only things I've had to replace are brake pads, engine oil filter, and the air filter a few times. There are many used luxury cars out there you could buy that would have cost you three to four times that repairing numerous parts.
2016 Acura RLX TLX
Now the first used luxury sedan that's worth looking into is the 2016 Acura, either the RLX or the TLX. Both are amazing vehicles. A problem with the all wheel drive vehicles is they add complexity and can come with more problems and higher repair fees. In the Acura line, the models that have all-wheel drive automatic transmissions have had numerous problems with the transmissions. The two-wheel-drive systems are much less prone to these problems.
The RLX is a very nice luxury car. It has 310 horsepower, a really smooth ride, responsive steering, and comfortable seating for five. The average fuel economy is 20mpg city and 31 mpg on the highway. However, you don't buy a luxury sedan for fantastic gas mileage, you buy one for the comfort and style. The technology package for this luxury car has all the things you and desire. A navigation system, moonroof, push-button start, and numerous electronic controls for many aspects of the car's functionality.

At its base Acuras are just fancy Honda's. Honda is well known for being reliable so you get a lot of fancy amenities with Honda's good reputation it tends to work for a long time before it breaks down.
If you can't find an Acura RLX but you can find a 2016 or so TLX those are great cars too. They are not quite as luxurious, they have less horsepower but their still amazing luxury vehicles. The regular model has 280 horsepower. You can also get a sport-tuned s model that has 305 horsepower. Now that's a fast ride. The TLX are reliable vehicles. The only recall ever seen was for the Takata airbag. They replace it for free and it doesn't cost you anything.
The 2014 Acura TL is also quite luxurious. While most people don't believe the Acura TL should be considered a luxury due to it's Honda Accord roots, guite a few others would disagree. I wouldn't say it's the most luxurious car out there but in my opinion, it's enough to be considered an entry-level luxury.
Looking at the exterior it definitely has some class to it and the one thing that sticks out is the controversial grille which looks much better than it did before the mid-cycle refresh. It's obviously a big car outside which translates with plenty of room inside. In the cabin, you get well-padded comfortable heated seats and plenty of legs and headroom making it a good choice for those that routinely drive with other people. The back seats feature back headrests that fold down to increase visibility. If you've ever wanted to drive a plane, well you're in luck. The center console features so many buttons that it'll sure make you feel like you're in one. Some might find it too cluttered, and some might find it ok. As far as practical, the trunk space is, well laughable.
TL comes equipped with a 3.5L V6 engine that produces 280HP and 254 lb-ft of torque and gets you 20MPG city and 29MPG HWY. If you manage to get the super handling AWD full-fledged sport version you'll get 3.7L V6 that produces 305HP which will get you slightly less gas mileage. You want a car that's reliable, comfortable, and does well in crash tests, then the Acura TL might be a good pick for you. You can find them for as low as 15K with less than 60K miles on it.
2003 to 2011 Lincoln Town Car
The next used vehicle that you might want to consider as a luxury sedan might be a surprise. That is the 2003 to 2011 Lincoln Town Car. People might not like this but old man car it's comfy and they're relatively reliable vehicles. With the Ford v8 engines typically need basic maintenance like oil changes and fluid checks, they can run forever. For a vehicle of that size, they get decent gas mileage and on a highway, they get great gas mileage.
People tend not to like them because they have a soft suspension. Well, it's an old man car and old men want soft suspensions. You know you can drive them on the highway all day long you're not gonna get a worn out. On a highway I've seen customers get 24 miles a gallon in those things so you know they're not that bad for driving around cross country.
Lincoln town cars have one big advantage were mass produces so you can often get them relatively inexpensive. You're never gonna find a relatively cheap Acura you're always going to pay a higher price for it unless it's really old or has 250,000 miles on it. There are a lot of these Lincoln town cars around and you can usually get a great deal if your patient and look around.
You can also buy a used Mercedes real cheap but those luxury cars will bankrupt you. Even if you don't drive that many miles they will often have expensive repairs needed. where the Town Car is typically easy to fix and parts are more reasonable in price. Many mechanics know how to fix them. The repairs on Fords are generally much cheaper than imported luxury cars. The main thing is spending money on a luxury car is the engine and the transmission. The Lincoln Town Cars have an excellent reliability rating for the engines and the transmissions.
Another car on the list is the 2014-2016 Lincoln MKS. This car is an affordable way to slip into a large luxury sedan. Before the Continental came out this was Lincoln's largest and most luxurious sedan. It's wrapped in a fancier package than its sibling, the Ford Taurus. The exterior looks modern especially when it comes to rear. The 19inch aluminum wheels come standard.
Probably the best feature of the MKS is the roominess and practicality. You get a spacious rear seat big enough to accommodate people of all body dimensions and a massive trunk. 19.2 cubic ft of space to be exact. You also get some killer standard feature like heated and cooled seats, Lincoln's drive control which provides adjustable settings for the suspension, steering and the powertrain, active noise cancelation that results in a quiet ride, adaptive HID headlamps, rear parking sensors, automatic climate control, and a keypad entry system. You remember those? While many might reject the choice of owning a Lincoln, you gotta admit you get a solid bang for the buck when it comes to all the features.
It's also not a slouch when it comes to the performance department. You get a 3.7L engine that produces 304HP and 279lb-ft of torque. There is a slightly more powerful Ecoboost engine variant also available. With the standard engine, you'll get 17MPG City and 24MPG HWY. You also get a continuously controlled damping system that reacts to changes in the road while you're driving. And the best part about the MKS is that you can get yourself one for as low as $16K with less than 50K miles on it.
Lexus ES or GS
Another great luxury sedan to consider is the Lexus ES or GS which might surprise some people because of their complex V8 engines. They're hard to fix and they do have a tendency to break down as they get into the high mileage territory. Even today all of the Lexus luxury sedans are still made in Japan. They are not making them anyplace else but Japan so you're getting the benefit of Japanese quality. Your not getting a Mercedes Benz that is made somewhere else outside Germany and not made by Germans. You're getting the real thing with a Lexus. The v6 engines in the Lexus can run forever. Many customers have been driving them with 500,000 miles with the original engine original transmission. You get in one and they still run like a dream.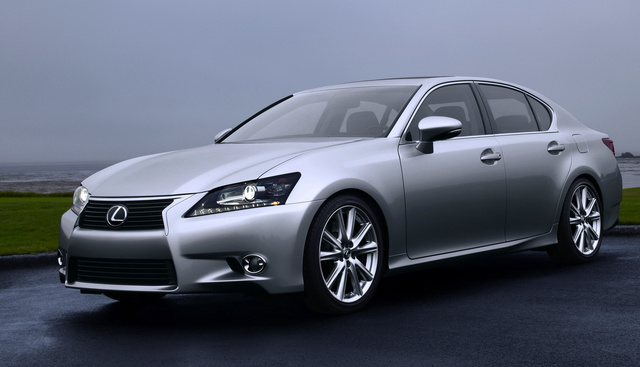 They have a combination of really good handling and a really nice ride. People often say, oh well some of these cars they handle a lot better than other ones, yeah but when you compare how they handle and how they ride, you are not gonna find a better comparison for something in that price range. Some of the Lexus's do have a v8 engine in them. I am NOT a fan of the v8. If you want power it is a good option and a really well-built vehicle, but as they age the v8 are five times more expensive to repair than the six-cylinder Lexuses are. If you're gonna buy a used one go with six-cylinder.
Some people like the body style of the v8 better and it will cost them big repair expenses later when they found out they had to replace catalytic converters. That costs about three grand. Then when the starter goes out and you have to pull the intake manifold off the v8 engine to change it. The repair costs can get expensive really quick. The six-cylinder is a more cost-effective choice. They have plenty of power to get you around in class and style. They ride like a dream and they get better gas mileage than the eights do. The best gas mileage I've ever seen is 25-26 miles a gallon going 65 mph on a highway.

These Lexus are luxurious inside and they hold up over time. Take a look inside of a 17-year-old Lexus the wood will still be shining, the leather seats are often immaculate. There is a lot of room front and back and it even has air conditioning and heating vents going into the backseat. It's a great luxury car.

The Lexus ES sedan has been their biggest seller. This is an old 2002 ES 300, the ES 350 the newer version. They at last just as well a very luxurious car, of course, it is a lot more electronic stuff than the old one had in it, but that's a great used luxury car to buy,
One of my favorite Lexus's is the 2013 GS350. When this car first came out it was the first to show off the new direction Lexus was taking transitioning from a soft cushy comfort based ride to more of a sporty feel with a stiffer suspension. The GS proved at the time that it can make sporty and fun cars without sacrificing luxury. The exterior features inspired curves and features and a front end that some might find it too angled.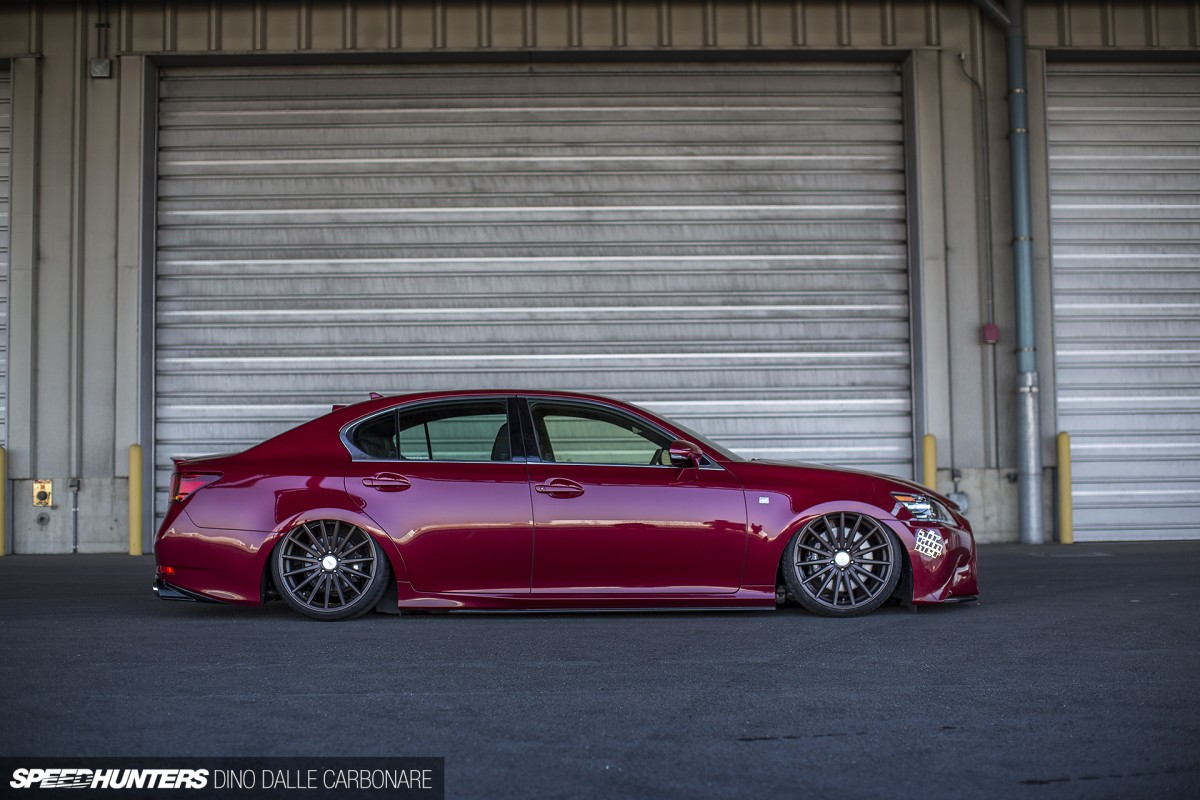 Moving on to the interior you won't be disappointed. Especially since you don't need to look for a fully loaded one as this car came with tons of impressive standard features such as a standard review camera, a sunroof, dual-zone automatic climate control, 10 way adjustable power front seats, satellite radio, HD radio, aux and USB ports, a 12 speaker audio system and a 8 inch infotainment display.
You also get 3 drive modes Eco, Normal, and Sport. But let's be honest we only care about sport mode. It allows the transmission to hold the gears longer and tightens up the throttle response, allowing you to unlock the true potential of the GS350's power.
Talking about power the GS350 comes equipped with a 3.5L V6 engine that produces 306HP and 277lb-ft of torque. Plenty of power to push a 0-60 time in just 5.7 seconds. While it only carries a V6 engine you get quite a satisfying sound from the GS350 thanks to an intake sound Generator that can arguably make it sound like a V8. Sound of a V8 with the gas mileage of a V6, 19MPG City, and 28MPG highway. 
2013 BMW 135i
Next car is the 2013 BMW 135i. According to consumer reports based on a 3-year study, the BMW 1 series scored 5 stars on the reliability category. Mind Blown. This is a car for those that want a luxury vehicle that you can have fun with. The 135i takes the driving experience seriously. With its nearly perfect 50/50 weight distribution and the option of either a 7-speed dual-clutch transmission or a stick shift, this is a car that can be tossed around very easily.
The looks aren't mind-blowing by any means, what you get is simple and straightforward in a small package. The same goes for the interior. Very simple. It offers everything you need and nothing you don't. The back seats, well they are there, adults trying to sit back there will have a tantrum, and kids will love the rush.
Talking about a rush, the 135i comes equipped with an Inline 6 engine that produces 300HP and 300lb-ft and can do a 0-60 in just 4.7 seconds making it the fastest car on this You get great fuel efficiency as well, 20MPG City and 28MPG HWY. can't go wrong with this car, it's back to basics BMW performance-wise. It's a reminder of the time when the brand was more about the driving experience than luxury upgrades. No adjustable suspension, no idrive control, it doesn't need a button to tell it when to be sporty. It's crazy most new German cars focus too much on electronics and the future of driverless technology. With cars such as the BMW 135i you just get an honest and connected driving experience. As far as pricing goes you get a 135i for as low at $17K with less than 40K miles on Just remember to properly maintain and service it, parts and repairs aren't cheap.
2013 Mercedes-Benz E350
Last and final car is the 2013 Mercedes-Benz E350. This is a car that offers diversity for all people. It comes available in a sedan, a coupe, convertible, and a wagon. The E-class has long been a benchmark for luxury vehicles. And the Eclass has always lead the rest of the Mercedes lineup when it comes to reliability. Both JD Power and consumer reports have given this model very high scores. If that's not enough to convince you, why else do you think these cars used as taxis in Germany. You get a good blend of comfort, performance and of course luxury. Nothing like sitting on the driver's seat looking over the hood at the 3 pointed stars. Some key features include adjustable suspension settings and something called an attention assist system which determines whether the driver is getting drowsy behind the wheel and uses both visual and auditory warnings to tell the driver to pull over and rest. You might also notice that the shifter is on the steering column leaving room for more important things on the center console. When it comes to performance, the E350 comes equipped with a 3.5L V6 engine that produces 302HP and 273lb-ft of torque. And surprisingly you get decent gas mileage. 20MPG City and 30MPG HWY. You can get an E350 for just under 18K with less than 60K miles.